Epitome really feels like a scam, purported by shady individuals who I cannot find anything online. Let me explains –
Epitome Integrated City is a project by EPITOME PROJECTS LLP .
According to online records, it is owned by –
VINEETH REDDY LINGALA
JAIPAL KANTHA
VENKATARAMANA PADMINIKUMARI MANTENA
SATISH VARMA MANTENA
SREEVIDYA VAKATI
Now let us discuss each of these individuals –
1- VINEETH REDDY LINGALA
Vineeth Reddy is associated with BJP and also YCP. He seems to be a relative of Jagan.
According to this tweet-
Evil nexus of BJP YCP exposed, YCP MP Vijaya Sai Reddy runs away after media spotted him waiting at the PMO along with jagan's relative vineeth reddy. BJP with the corrupt.
More –
YCP MP vijaya sai reddy and jagan relative vineeth reddy in PMO hiding away from media
Delhi: Vineeth Reddy from Telangana travels with Jagan's team in Delhi. Who is he? Where is he? No one has ever inquired so much. Since he is with Jagan, they think he is a big person. However, Amit Shah is not the type to sit back. Amit Shah did not like Jagan bringing this person to him at all. I heard this Vineeth Reddy is close to me in Chennai and Delhi. It is known that Amit Shah asked why this person is hanging around with you. The staff of Amit Shah's office asked Jagan's team what the relationship was between Vineeth Reddy and the Chief Minister of Andhra Pradesh. According to Delhi observers, Vineeth Reddy may no longer be seen in Jagan's team as a result of this incident.
He was also a Director at –
| | | |
| --- | --- | --- |
| Companies | Designation | Appointment Date |
| JESSOP WAGONS AND COACHES LIMITED | Director | 15 July 2015 |
| JESSOP INFRASTRUCTURE PRIVATE LIMITED | Director | 15 July 2015 |
Both above companies were in Kolkata West Bengal.
So basically no experience in real estate. Only political connection and a shady first project of 1000+ acres .
---
2- JAIPAL KANTHA
This guy had zero experience in developing any real estate project. In fact the only relevant news article I could find is –
https://www.thehansindia.com/news/cities/hyderabad/vehicle-registration-number-9999-fetches-rs-2010-lakh-in-hyderabad-718737
Jaipal Kantha purchased a luxury car, and paid 10 lac for a premium number. For a nobody like him, it seems he is enjoying the money he made in Epitome Project.
the new series TS09 FU 0009 was sold for Epitome projects at a cost of Rs 7.95 lakh
His previous two companies are now shut –
Hardrock Bricks Private Limited
Siddi Gems And Precious Metals Private Limited
---
3- VENKATARAMANA PADMINIKUMARI MANTENA
Cartons, Packing companies. Zero experience in real estate.
I think this person is just a sleeping partner. It could be that these people are just fronts for a big scam, or major money laundering by BJP and Jagan.
---
4- SATISH VARMA MANTENA
Again, just like above person, Satish Varma is into cartons and packing materials. Maybe he is useful in packing loads of cash from this scam.
---
5- SREEVIDYA VAKATI
I could not find anything about this lady. There is no record of who she is. No mention on Epitomes website, or Google. It seems to be a fake identity, or probably a small employee being used in this scam.
---
Now lets look at the project –
Here is an updated Google Earth image of the project. This is the reality.
NOTHING HAS BEEN DEVELOPED YET.
The entry to Epitome Integrated City is nearly 1 km inside the Main Road.
All they have done is flatten the land, without any real plan, and selling dreams to innocent and unsuspecting victims.
Compare this with the DREAMS they're selling –
Ridiculous. What bloody liars these fellows are.
Anthaa uthutheeee …
Epitome Integrated City is now a project by GSquare Housing. Same Scam, New Partners
G Square. This name has become ubiquitous in Tamil Nadu today. Be it on billboards along East Coast Road or as advertisements while scrolling through Instagram, the name G Square just pops up everywhere.
And that's precisely why it is in news.
G Square Realtors Private Limited is a real estate company which aggregates land parcels to set up residential plots and commercial complexes. It also sells these land parcels to big corporates to set up IT parks. G Square has gobbled up the real estate spaces spanning across Chennai, Trichy, Coimbatore and Hosur with several luxury housing projects to its name. No other real-estate firm has seen such meteoric rise in a short span of time.
This has led to allegations that the company has seen this astounding rise owing to its close ties with the family members of DMK chief MK Stalin.
Initially, these allegations didn't seem to have much credibility. But the way in which the state machinery has swung into action on G Square's complaint alleging conspiracy, lends much credence to the allegations.
Though the brand G Square has been in existence since 2012, it wasn't very much active in its initial years. In fact, its latest website was registered only in 2021, just a month after the DMK came to power.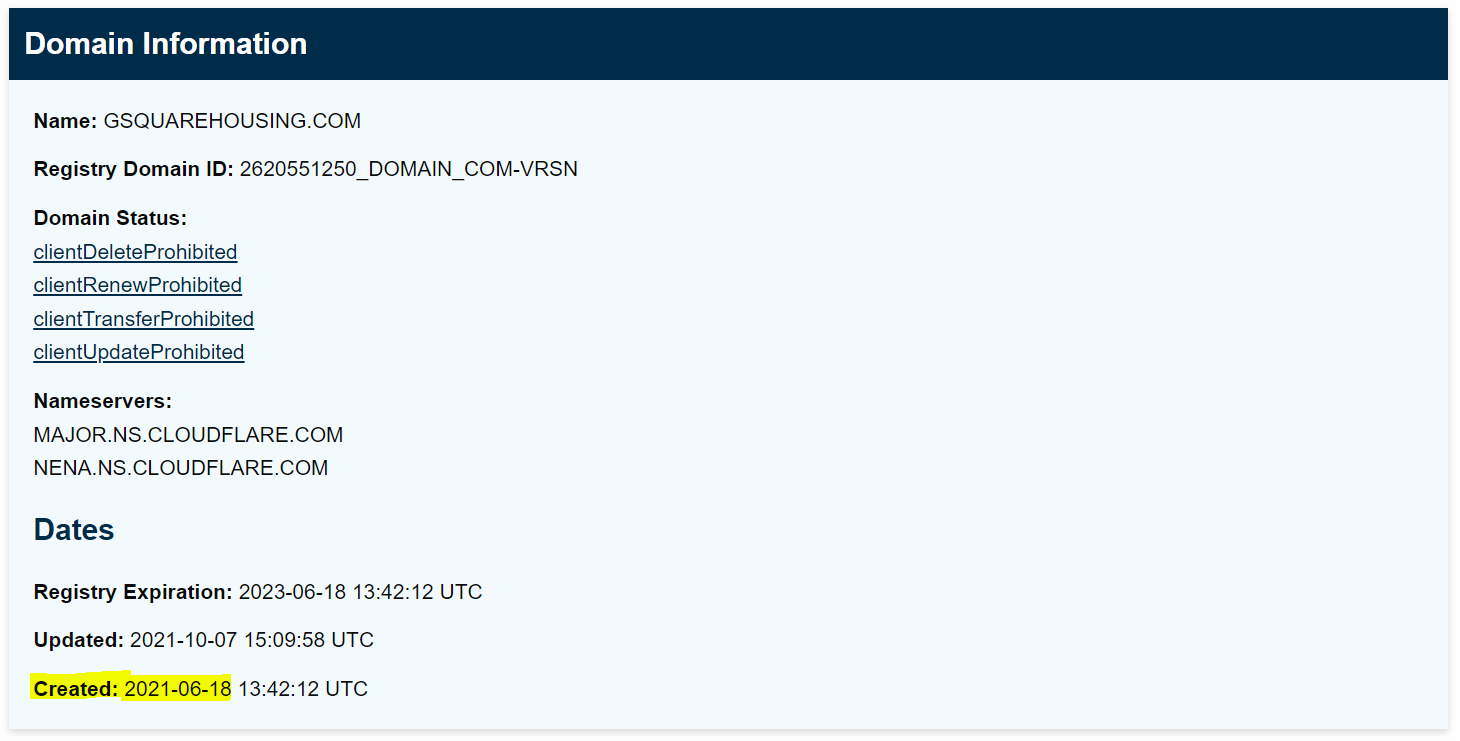 Remember that before CM Stalin went to Dubai, it was his son-in-law Sabarisan who had gone much earlier to meet with various business leaders in the gulf country.
G Square, The Real Estate Behemoth
G Square has 10 projects along East Coast Road, 8 projects along Old Mahabalipuram Road, and several other prime localities in Chennai. There are 7 projects in Coimbatore, 2 in Trichy and 1 in Hosur. The total value of all the G Square projects across Tamil Nadu amounts to around ₹6000 crores. The natural questions that comes to anybody's mind is – how did G Square manage to acquire so many plots worth several thousand crores under its name? How is it that the company is seeing so much business in such short span of time especially after the DMK's rise to power?
The land parcels held by G Square in different places do not seem like the company invested money and purchased these plots recently. To understand how these things work, it is important to understand the nexus between politicians and the real estate business.
Consider a case where a politician belonging to a party named 'D' who has properties registered in the name of his benami is wanting to sell a few of the properties to raise money for himself. Usually, a real estate agent helps in finding interested parties. However, finding an interested party is an arduous task in itself. When a big real estate baron comes into the picture, it becomes easy and everybody is happy.
Consider another case in which a Minister is to take a bribe to grant approval for a project. The Enforcement Directorate or the Central Bureau of Investigation will sniff if the transaction is made within India. So, to stay away from the radar of law enforcement agencies, a deal is struck with a company abroad which later routes the money into the country in the form of 'investments'.
The land parcels held by G Square could be that of those belonging to the land mafia or it could be a property purchased by a politician with ill-gotten money, or these land parcels could itself be mired under disputes. We don't know. But once these plots are sold to the common public, these lands become relieved of its troubles. If there is black-money involved in the transaction of these lands, it become white. In essence, it becomes a classic case of money/land laundering.
It is not being implied that G Square has purchased plots this way or acting as agents of money/land laundering purpose. But the agressiveness with which G Square is going about its business does create suspicion. Even a layman can sense that there is something fishy.
How The Wheels Of The Govt Are Moving Fast For G Square
Not just G Square even the government machinery in Tamil Nadu is moving aggressively for G Square. Junior Vikatan, a bi-weekly Tamil magazine in its January 23, 2022 issue had carried an article in which it was written that 'a company having an English letter in its name' has started construction work worth over ₹1,000 crore in the last six months.
The owner of the particular company has apparently told all the government officials that 'his company is close to Sabarisan', Junior Vikatan noted.
The article alleged that the said company is also throwing around its weight in getting approval for its projects from the Directorate of Town and Country Planning (DTCP). Approvals which takes months for other companies are being done in days for the said company. Other real estate companies are also strong-armed to strike deals with the said company and those who refuse to yield are harassed with further delays in getting approval for their projects.
And for this article, the Tamil Nadu Police had registered an FIR against Vikatan's directors based on a complaint by G Square.
Not just Vikatan, even YouTuber Maridhas who had recently put a video on G Square along with political commentator 'Savukku' Shankar were included in the FIR as the complaint stated that a Chennai-based businessman named Kevin, along with Vikatan, Maridhas and 'Savukku' Shankar, conspired to tarnish the reputation of the founder and managing director Ramajayam.
While Vikatan has denied any ties with Kevin, the magazine has said that when the real estate company sent them a defamation notice on on March 3, 2022, they had asked for Kevin's details, but received no response.
Maridhas and 'Savukku' Shankar on the other hand have no relation what so ever with the case. Maridhas has released two videos on the matter and Savukku Shankar has been talking about the case on Twitter.
But look at how the Tamil Nadu police has had no qualms in including two unrelated individuals in a case just for talking about it on social media.
Who is the Tamil Nadu Police trying to protect? Under whose direction were the names of Maridhas and 'Savukku' Shankar included?
The Questions That Hang
Be it in getting approvals from government departments as alleged or filing cases against those talking about the company, an entire state machinery seems to swing into action on hearing the name of G Square.
Hence it becomes pertinent to raise these following questions:
What is the connection between G Square and the DMK family?
How did so much of real estate space land up at the doors of G Square?
Is G Square getting favours from the state government because of its close ties with the DMK family?
What transpired in the meeting between CM Stalin and the CEO of Emaar in Dubai?
Is G Square being used to launder money routing it through Dubai in the name of 'investments'?
Source: https://anticorruptionfront.com/topic/major-land-scam-in-hyderabad/